A piece of Birthday Cake to finish off my show!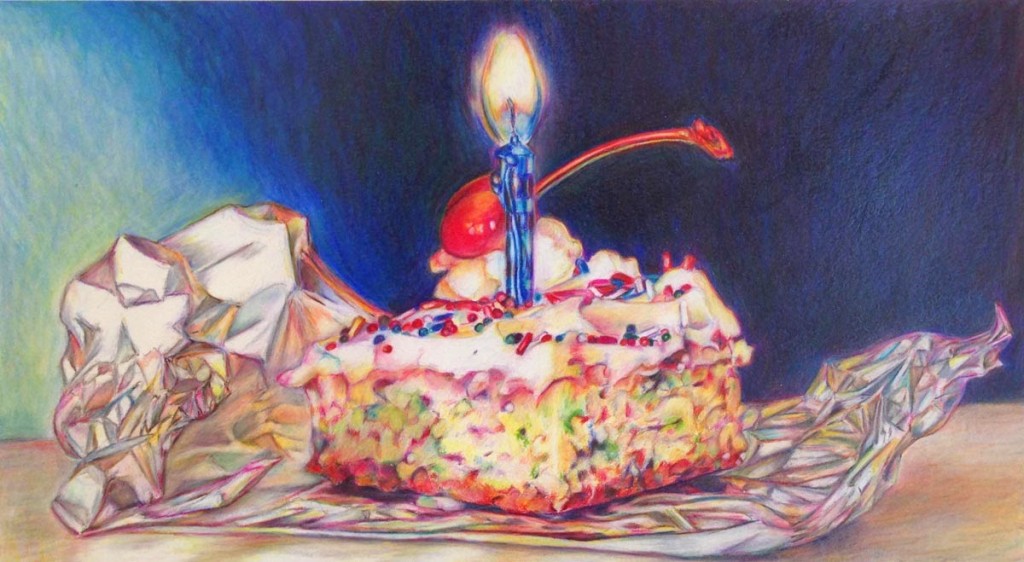 Happy Birthday for one
7″x12″ Prismacolor Pencil
(Not the best picture)! Better images coming soon…
Process Rings: Process Onion Rings
22″x30″ Prismacolor Pencil and Graphite
I love understanding how things work, how minds create and artists produce their work.  My Onion Ring piece demonstrates a color theory process flow from beginning to end. I start by sketching out my subject, adding grisaille and building color to burnishing for realism.  Each step is outlined on the side of my drawing. This work is now hanging in my show at The Community College of Aurora.